Combining academic forces
iDNA has an extensive community of researchers, experts, and key opinion leaders involved in lung cancer screening. This community provides a network that drives the implementation and innovation of lung cancer screening worldwide. iDNA's community focuses on lung cancer, coronary heart disease (CHD), and chronic obstructive pulmonary disease (COPD), together referred to as the 'Big 3' diseases.
We are constantly building new R&D projects to expand the body of knowledge of the Big 3 diseases. iDNA can partner in your research, and you can also contact us for research opportunities in our ongoing projects and trials. If you want to participate in our research or join our community, please contact us with the form at the bottom of this page. These are a few of our current partners:
iDNA Faculty Members
iDNA works together with key opinion leaders in the field of lung cancer screening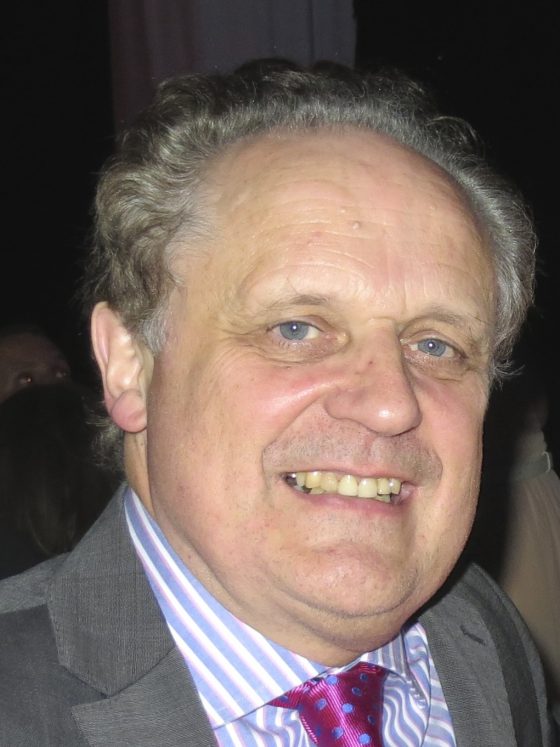 Professor John K. Field, PhD, FRCPath
Professor John Field has a Personal Clinical Chair in Molecular Oncology at the University of Liverpool.  He is a Visiting Professor at University College London, holds the post of Director of Research of the Roy Castle Lung Cancer Research Programme. 
He is the Chief Investigator for the UK Lung Cancer Screening Trial (UKLS). Previous Chair of the IASLC Screening Prevention & Early Detection Committee and he formed IASLC Strategic Screening Advisory Group. Member of ILCCO and served on the Steering Committee. 
He was presented with the IASLC Joseph Cullen Award at the WCLC 2011, in recognition of lifetime scientific achievements in lung cancer prevention research. He is Co-Chair of the IASLC Strategic Screening Advisory Committee and Co-lead on the IASLC Early Lung Cancer Imaging Confederation (ELIC) project.
He is the principle investigator of the Liverpool Lung Project, a molecular- epidemiological study into the early detection of lung cancer (~14,000 recruited), funded by the Roy Castle Lung Cancer Foundation. The UKLS and the LLP form part of the NCRI Lung Cancer portfolio. A Partner in the FP7 CURELUNG and LCAOS projects and co-applicant on the recently funded NIH U19 programme grant; also contributed to the lung cancer genetic susceptibility 'Lung Oncoarray' project. He is also heavily involved in the identification of molecular diagnostic markers in lung and head & neck cancers. His research funding has been provided mainly by the RCF, NWCRF, MRC, CRUK, EU, NIH and the HTA.  
Professor Field is the author of over 320 international (peer reviewed) papers in his area of expertise with an h index of 67 and has given more than 350 presentations at medical and scientific conferences around the world.
http://www.liverpoollungproject.co.uk
https://www.mendeley.com/profiles/john-field3/
https://scholar.google.co.uk/citations?hl=en&user=arfX7j8AAAAJ.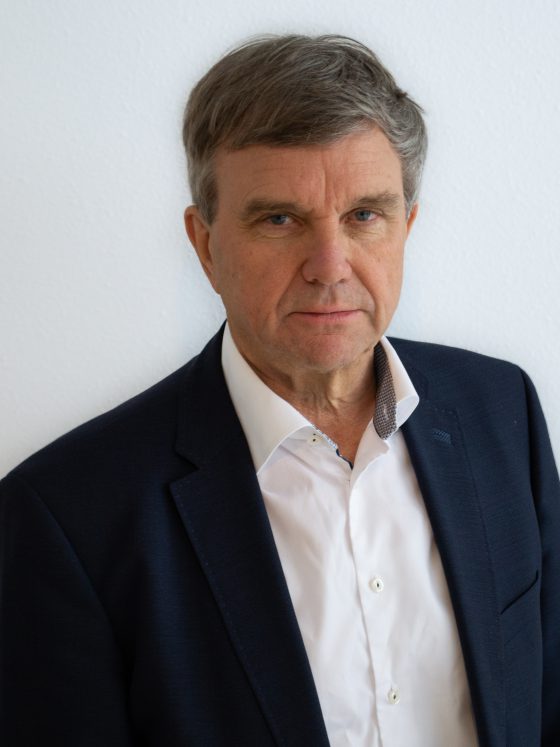 Professor Matthijs Oudkerk, MD, PhD
Prof. Oudkerk is responsible for the Research & Development of iDNA.
He is professor of Radiology at the University of Groningen, Chief Scientific Officer of the Institute for Diagnostic Accuracy- iDNA (formerly of the Center of Medical Imaging NORTH EAST NETHERLANDS , NWO research Center of Exellence) and the principal investigator for Radiology of the NELSON lung cancer detection study, the Robinsca cardiovascular screening study and the 4Lungrun Horizon 2020 study. Founder and past president of the European Society of Cardiac Radiology and former Chairman of Radiology departments of DDHK Erasmus MC Rotterdam and University Medical Center Groningen. Prof. Oudkerk has a broad insight into new imaging modalities, algorithms and strategies. He is ranked as one the most influential researchers in Radiology in Europe (2019). For his research work he received prestigious grants such as EU Horizon 2020, ERC advanced grant, Royal Academy of Sciences of the Netherlands (KNAW), Ministry of Science and Technology of China (MOST), NWO, KWF, NKB grants etc.
He is lead investigator of the NELSON lung cancer detection study, the  ROBINSCA study for coronary disease detection, NELCIN B3 study in China focusing on lung cancer , coronary artery disease and pulmonary disease  in one imaging test. Prof. Oudkerk was invited as a member of the medical advisory board of Siemens AG Germany for development of the first continuous rotating spiral CT and has been part of this board until the development of the current volume multi-detector CT scanners pushing forward the need for higher temporal resolutions in CT scanning comparable with EBT. With his research team he initiated the field of CT coronary imaging; Prof. Oudkerk is inspiring many (inter-)national students to start their PhD research in his Institute, resulting in several PhD defenses per year.
Prof Oudkerk published more than 555 peer reviewed articles, is cited over 20,000 times with an H-index >74 (Scopus). Key publications in NEJM, Lancet, Thorax, Circulation, JACC, Eur Heart, Radiology, Lancet Oncology, etc.
Professor Alexander M.M. Eggermont, MD, PhD
Prof. Eggermont is Chief Scientific Officer of the Princess Máxima Center for Pediatric Oncology, the Netherlands. He is a full Professor of Oncology Classe Exceptionnelle, Paris-Sud University, Paris, France and coordinator of the Comprehensive Cancer Center Program Deutsche KrebsHilfe, Germany. He is also strategic advisor at DKFZ-NCT for the Multisite NCT program in Germany.
He previsouly held the post of Director General at the Gustave Roussy Comprehensive Cancer Center in Villejuif, France, (2010-2020) and was a full Professor of Surgical Oncology (2003-2016) and Endowed Professor of International Networking in Cancer Research (2011-2018) at the Erasmus University MC Rotterdam.
Professor Eggermont is a surgeon in oncology by training and has over 900 publications to his name and an h-index of 101 (Scopus).
Professor Piet E. Postmus, MD, PhD
Piet Postmus trained as a pulmonologist in the University Hospital of Groningen (1977-1981) and has been working as a clinician in the respiratory field with special focus on thoracic oncology since 1978.
He became staff member of the department of pulmonary diseases at the University Hospital of Groningen from 1982 till 1992 starting the lung cancer research and the lung transplant programs in the Netherlands.
In 1992 he was appointed as head of department and professor of pulmonary diseases at the VU medisch centrum (VUmc).
The research in thoracic oncology focused on early detection, endobronchial therapy, staging procedures, testing and introducing new drugs and new combinations, brain metastases, and methods to communicate and inform patients and relatives. A large part of the results of this work has been published in peer-reviewed journals and text-books.
The University of Liverpool appointed him as Honorary Chair of thoracic oncology in March 2015 and he worked as consultant in the NHS hospitals Clatterbridge Cancer Centre and Liverpool Heart & Chest Hospital till September 2017. Since October 2017 he is head of department and professor of pulmonary diseases at the LUMC.
He was one of the four members of the international mortality advisory committee for the NELSON trial, as has been published in the New England Journal of Medicine (De Koning et al. N Engl J Med. 2020. DOI:10.1056/NEJMoa1911793)
Professor Shi-Yuan Liu, MD
Professor Shi-Yuan LIU, MD, chief physician, doctoral mentor, is the chairman of the radiology department in Changzheng Hospital affiliated to the Second Military Medical University (SMMU).With more than 30-year experience, he was enrolled in the Shanghai Leading Talent and Excellent Discipline Leaders Plan and Shanghai 21st Century Talents Plan.
Prof. Liu is good at thoracic radiology, especially on lung cancer imaging diagnosis. He mainly focuses on early stage lung cancer screening, imaging diagnosis, differential diagnosis and comprehensive interventional therapy for late stage lung cancer; pulmonary opportunistic infection; functional imaging of COPD; molecular imaging and artificial intelligence in medical imaging. Prof. Liu is in charge of 23 research projects with a total fund of more than 25 million RMB granted from national key research and development program of China, national natural science foundation of China, and so on. As the first or corresponding author, more than 310 academic articles were published, including 69 SCI papers, such as Radiology, Chest, and European Radiology. He is the winner of many honors and academic awards, such as the Second Prize of Military Science and Technology Progress, and the First Prize of Shanghai Science and Technology Progress. Four patents were authorized. 11 books were published as the chief or associate editor, such as the Practical thoracic imaging diagnosis, body MRI, and so on.
His academic positions include: elected chairman of Chinese Society of Radiology, the President of the Chinese Medical Imaging AI Innovation Alliance and he leads the national efforts of AI research and applications in radiology. He is the chairman of the China Medical Equipment Association CT committee, vice president of Chinese Association of Radiologists, vice president of Radiological section of China Health Care International Association for the promotion of international exchange, Chairman of Shanghai Society of Radiology and Chairman of Shanghai Radiological Society of Biomedical Engineering. He also is chief or associate editor in more than 10 journals, including the Chinese Journal of Radiology and the Journal of Clinical Radiology.
Dirkjan Kuijpers, MD, PhD, EBCR
Dirkjan Kuijpers (MD, PhD, EBCR) is a senior cardiovascular radiologist. He received his medical training at the University of Leiden, The Netherlands. After staff memberships at Leiden University Medical Center and the Daniel den Hoed Kliniek in Rotterdam, he became head of the department of Radiology at the Bronovo Hospital in The Hague.
In 2005 he received his PhD on Cardiac Dobutamine Stress MRI at the University Medical Center Groningen. For his work on cardiac MRI he was awarded in 2003 at the ESCR in Berlin and in 2004 at the ECR in Vienna. In 2004 he was awarded the "Haagse Specialisten Prijs" for his innovating work on dobutamine stress MRI. He is (co-) author of over 75 papers and scientific articles and one of the authors of the international guidelines on the assessment of acute myocardial infarction (2011) and myocardial ischemia (2018) issued by the North American Society of Cardiovascular Imaging (NASCI) and the European Society of Cardiac Radiology (ESCR).
From 2012 to 2019 he was acknowledged as scientific Principle Investigator and Lecturer at Center for Medical Imaging North East Netherlands (CMI-nen). He participated as chief investigator in several national and international randomized controlled trials. He is member of the Robinsca cardiovascular screening study and since 2015 head of the cardiovascular department of Radiology at the HMC (Haaglanden Medical Center) in The Hague. Since 2020 IDNA faculty member (Institute for Diagnostic Accuracy) in Groningen.
Our Projects
iDNA and the Erasmus MC (NL) are organising the European lung cancer screening trial: 4-IN-THE-LUNG-RUN (4ITLR). The goal of the study is to evaluate personalised strategies in recruitment, screening intervals, smoking cessation and other co-morbidity (coronary heart disease and COPD) preventing strategies.
4-IN-THE-LUNG-RUN PARTNERS
Research partners from the Erasmus MC
Professor Harry de Koning, MD PhD
Principal Ivestigator of the European 4-IN-THE-LUNG-RUN trial
Professor of Public Health & screening evaluation at the Department of Public Health at Erasmus MC
Carlijn van der Aalst, PhD
Coordinator 4-IN-THE-LUNG-RUN and ROBINSCA
Senior research fellow for the department of Public Health at the Erasmus MC
Kevin ten Haaf, PhD
Modeller/statistician for Erasmus MC
Member of Cancer Intervention and Screening Network (CISNET) group and NELSON research group
Jeanine Roeters van Lennep, MD PhD
Internist vascular medicine at Erasmus MC
Board member of the Dutch Society of Gender and Health and currently leads the ACE (Academic Centre of Excellence) GESTURE
Research partners from the University of Nottingham
Professor David R. Baldwin, MD, FRCP
Consultant respiratory physician and honorary professor of medicine at the Nottingham University Hospitals
Lead respiratory physician on the UKLS study, chair of the lung Cancer Clinical Reference Group for NHS England (National Lead)
Rachael L. Murray, PhD
Associate Professor of Health Policy at the University of Nottingham/UK Centre for Tobacco and Alcohol Studies
Currently working with the European Alliance for Personalised Medicine and the American Thoracic Society Clinical Practice Guideline working group on guidance and guidelines
Dr. Manpreet Bains, PhD
Assistant professor in Qualitative and Mixed Methods Health Research at the University of Nottingham
Jointly coordinates the UK Centre for Tobacco and Alcohol Studies' (UKCTAS) tobacco-related public involvement activity
Professor Sarah A. Lewis, PhD
Professor of Medical Statistics at the University of Nottingham
currently on the Cancer Research UK Tobacco Advisory Group funding panel
Professor Richard Hubbard, MD, FRCP
Professor of Respiratory Epidemiology at the University of Nottingham since 2006
Academic lead for the UK National Lung Cancer Audit since 2015
Research partners from the German Cancer Research Centre
Professor Rudolf Kaaks, PhD
Professor (Chair, Cancer Epidemiology) at the University of Heidelberg
Head of the Division of Cancer Epidemiology at the German Cancer Research Center (DKFZ), Heidelberg, Germany
Professor Stefan Delorne, MD
Co-PI of the ongoing German Lung Cancer Screening trial (LUSI)
Chairman of the German Committee on Radiation Protection in Medicine
Research partners from the Catalan Institute of Oncology
Professor Josep Alfons Espinàs, MD PhD
Professor of the Master of Public Health UPF-UAB
Coordinator of the Office of Cancer Screening
Josep M. Borràs, MD PhD
Director and CEO of the Comprehensive Cancer Centre
Director of the Catalonian Cancer Control Plan
Ernest Nadal, MD PhD
Oncologist and lead of the Clinical Research group in Solid Tumours (CReST) within the IDIBELL
Belen del Rio, MD PhD
Radiologist in the Chest Radiology Department at Bellvitge University Hospital
Professor Susana Padrones, MD PhD
Pulmonologist at Bellvitge University Hospital
Coordinator of the Lung Function Unit
Research partners from the University College London Hospitals
Professor dr. Sam Janes, MD PhD
Head of UCL Respiratory
Member of several scientific and granting committees including CRUK, British Thoracic Oncology Group and the NICE interventional procedures panel
Research partners from the National Cancer Institute of Milan
Ugo Pastorino, MD
Director of the Thoracic Surgery Division at the Istituto Nazionale Tumori of Milan since 2003
Presently responsible of three prospective trials on lung cancer screening with LDCT and circulating biomarkers
Research partners from Gustave Roussy Cancer Campus
Dr. Corinne Balleyguier, MD PhD
Head of medical imaging department and head of diagnostic imaging unit at Gustave Roussy
Senior radiologist at Gustave Roussy
Research partners from the Essen University Hospital and University Clinic
Professor Clemens Aigner, MD, MBA
Professor of Thoracic Surgery and at University Medicine Essen – Ruhrlandklinik
Head of the Department of Thoracic Surgery and Surgical Endoscopy at University Medicine Essen – Ruhrlandklinik
Professor dr. Michael Forsting
Director of the Institute of Diagnostic and Interventional Radiology and Neuroradiology at Essen University Hospital
Professor Martin Schuler, MD PhD
Professor of oncology at the Department of Medical Oncology, University Clinic Essen
Professor Christian Taube
Professor of pulmonology at the Ruhrlandklinik
Felix Nensa, MD PhD
Radiologist at the University Hospital Essen
Contact us here if you have any questions: