The institute for DiagNostic Accuracy (iDNA)
Our mission – Up to now, medical doctors have only been able, in most cases, to extend the lives of people diagnosed with lung cancer. This is because lung cancer is almost always diagnosed at a late stage where survival rates are very low: nine out of ten people diagnosed with a stage 4 lung cancer tumour will not be alive in five years. There have been big advancements in both medication and treatment in recent decades, but late stage diagnosis still means these advancements were mainly life-extending and not live-saving.
New opportunities
Now there is a chance for change. A new line of research brings real life-saving solutions within reach. After two decades of research, the NELSON Randomized Controlled Clinical Trial has shown that using a screening method based on Computed Tomography (CT) actually leads to reductions in mortality: 24% for men and up to 59% for women. CT is a medical imaging technology normally used in hospitals to diagnose patients who are presented with certain symptoms that provide a clear suspect in terms of disease. The NELSON study has shown that this technology can also be used as a preventive examination for the early detection of the disease, even though a patient may have no specific complaints. In this way, medical doctors can spot a tumour in an early stage when treatment can really save lives. When caught early, the stats actually reverse: nine out of ten people diagnosed will be alive after five years.
Just imagine what this innovative research could mean in practice. With 338,000 annual deaths in Europe alone, more than 81,000 lives could be saved yearly, which would make lung cancer screening the single most effective healthcare innovation in this area. Now is the time to bring this research into practice and to ensure that it is accessible to those who benefit. This is the mission of the institute for DiagNostic Accuracy (iDNA). We are determined to make it happen.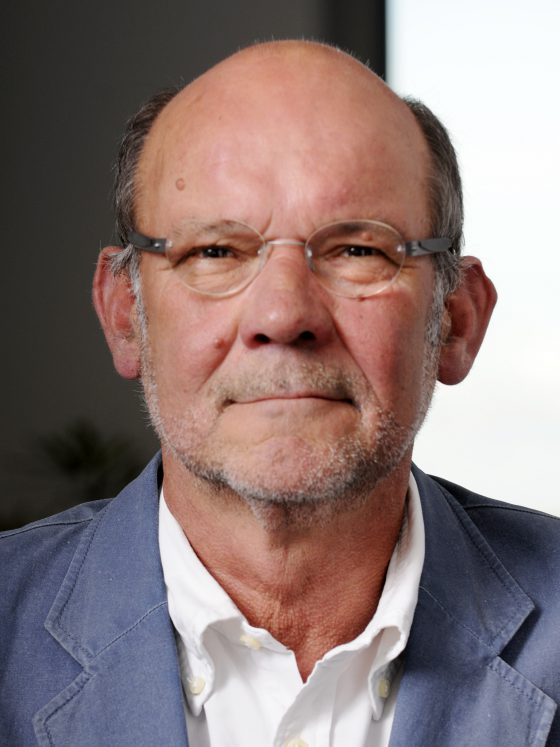 Robert Janz, PhD
After graduating as Theoretical Biologist at the University of Groningen in The Netherlands, Robert Janz has, professionally, mainly been active in the area of ICT and Academia. Since 1981 until May 2018 he has been employed at the Computing Centre (now named the Centre for Information Technology) of the University of Groningen. Starting as lecturer, then as Head of the Network Department, in 1995 he became the Chief Technical Officer of the Centre for Information Technology (CIT) of the University (6.000 staff and 27.000 students).
In 2005 he switched to the position of senior ICT consultant. In this position the focus was on initiating and implementing large multi-partner ICT projects with the University of Groningen as one of the leading partners, such as the ICT part of the LOFAR project (Radio Astronomy), the Groningen Internet Exchange, the Big Data project TARGET and the municipal wireless network of the city of Groningen. In the international context Robert has been active in implementing large ICT projects in the Higher Education and Research sector in Africa and Central Asia. The focus in these projects has gradually moved to developing sustainable NRENs in sub-Sahara Africa (Zambia, Mali and Mozambique), Central Asia (Kazakhstan, Kyrgyzstan, Tajikistan, Turkmenistan), including the regional academic network CAREN, and Afghanistan.
Most recently Robert is working for iDNA in a large project to, virtually, merge globally distributed databases of chest CT scans and make this sensitive data available for a global group of medical researchers.
The multi-disciplinary iDNA team includes radiologists, pulmonologists, oncologists, and technical physicians, and has the knowledge and capacity to answer your questions.



OUR COLLABORATIONS AND SOLUTIONS